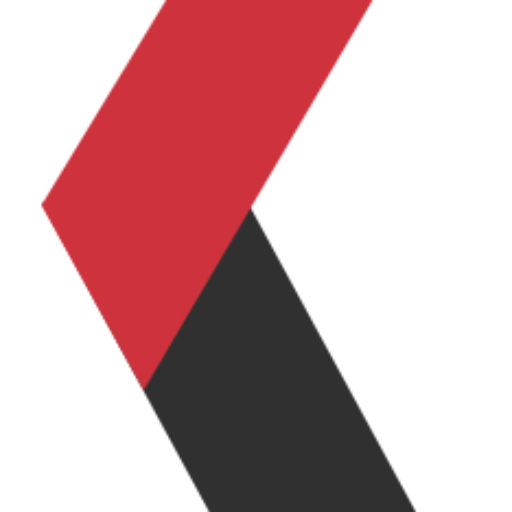 Replay Flight Data Captured by AIRS-400 
When it comes to flight safety, there's nothing more valuable than accurate statistics, actionable trending data, and true visual representations of every moment during a flight. Maximize the effectiveness of your flight data with a powerful software suite for visualization and analysis that's easy to use.
If your flight data is captured by the AIRS-400, the analysis and playback software utilizes your GPS coordinates as well as 15 other internally-recorded parameters. 
 AS Flight
Replay the flight with our rich 3D visualization software that incorporates a topographical map overlaid with satellite imagery, so that you can recreate the 3D world in which your flight took place. Your flight path and accurate flight position show you exactly when, where, and how the aircraft was being operated. This software will also sync with the Playback Utility, which is included with AIRS-400, so you get a full picture of all recorded information. It's easy to use and implement.
The software reaches out to Appareo servers to retrieve terrain data from our proprietary global terrain database. It then uses the best available public sources of imagery to stretch satellite imagery over the 3D view of the earth's topography it created. With the world constructed, the software then creates a flight path through the 3D world, allowing you to view the flight from any position around the aircraft.
Beyond the construction of the synthetic 3D environment, Appareo's AS Flight software also provides synthesized instrumentation and a 3D representation of FAA-published obstacles and approaches to enhance your flight analysis. Additionally, any events identified in Appareo EnVision, our online FOQA/FDM software suite, are automatically flagged in the flight recreation so you can jump to that point in the animation and relive the FOQA event.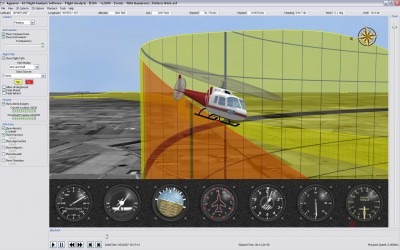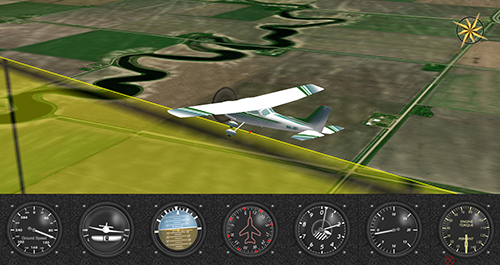 Playback Utility
An Appareo flight data recorder that also captures cockpit image and audio data, such as AIRS-400, includes the Playback Utility that replays imaging, audio, and flight data recorded on a removable SD card.
This truly superior flight recreation experience allows Appareo customers to jump to event locations, see what the pilot was experiencing, the control inputs that resulted from those experiences, and the 3D recreation of the aircraft behavior as a result. This is one of the most comprehensive flight recreation experiences in the world today, and a powerful tool for incident investigations, flight training, and maintenance troubleshooting.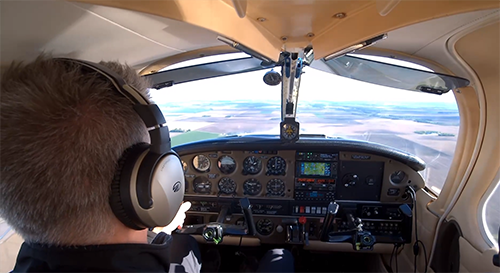 Watch a demo of the synched playback